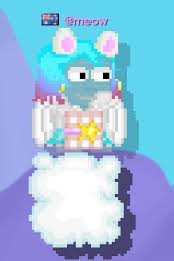 Growtopia has 13 Moderators, but one has lost his powers temprarily. Also, Moderators have special powers to do certain things. They also can have certain items of clothing that no other players have ie. @Jens' Beard or @meow's Ears!
This will tell you the Moderators names and why they became a Moderator.
Moderators:

-@Seil for making the official Newbie Guide and Seediary.

-@meow for making Items.

-@Useruser3 for making the Growtopia World Editor. (Powers removed due to inactivity.)

-@RedBone for being the co-owner of the unofficial Growtopia Wiki.

-@Solorien for being @Hamumu's wife.

-@Tony26 for making the Sticky Thread "Suggestions" and being helpful.

-@Aimster for spreading kindness around the Community.

-@InFocus for making Guides and being helpful.

-@INightmareI for making the Forum for newbies Guide and her lovely long posts.

-@Jens for making great worlds and being helpful.

-@LOKSTER for being a great Moderator in Tanked.

-@Play for being a great Moderator in Tanked.

-@Greenswe for helping people on the forums often.
We shall update this, if there are new Moderators.